Lamar Hunt Jr. is an American businessman, entrepreneur, sports promoter, and philanthropist. He is the son of Lamar Hunt, grandson of oil tycoon H.L. Hunt, and together with his brother Clark K. Hunt and other siblings he shares ownership of the Kansas City Chiefs NFL team.
Lamar Hunt Jr. has played flute for the Kansas City Symphony, worked as a Licensed Professional Counselor, and donated his time, energy, and resources to countless charities helping to promote family and improve the lives of those who are less fortunate. Throughout his own life, he has dedicated himself to helping others, taking inspiration from a quote by St. John Chyrsostom that hangs on his office walls and says, in part, "That is why I say the skill of being a rich disciple of Christ is the highest of all arts; and the one who possesses it is truly a saint."
Childhood
 Lamar Hunt Jr. was born to Lamar and Rosemary Hunt on October 20, 1956. He grew up in Dallas, Texas, where he spent the first 11 years of his life at 6831 Orchid Lane, in a modest house built by his mother and father. His early years were spent playing with friends throughout the neighborhood, riding horses in an open field across the street from his childhood home, and exploring the area's indigenous gullies lined with white chalk.
Lamar and Rosemary Hunt separated when Lamar Hunt Jr. was just 5 years old and divorced the following year, in 1962. Both later remarried, and Lamar Hunt Jr.'s childhood was spent both with the members of the Hunt family—his father and his father's new wife, Norma Knobel, whom he married in 1964—and with his mother and her new husband, a Texas businessman named Jon Carr. As a member of the Hunt family, Lamar Hunt Jr. remembers attending family Christmas parties each year, but he attended a different school district from most of his cousins on the Hunt side of his family tree.
As a young man, Lamar Hunt Jr. originally aspired to be a professional tennis player, although, as he later recalled, a match played against Bill Scanlon in junior high, "convinced me very quickly that I was merely dreaming." After that, he considered becoming a doctor before choosing to devote himself to music. While he would never become a doctor, his interest in helping people and in the healing arts would later manifest itself in a career as a Licensed Professional Counselor.
Lamar Hunt Jr. showed an early aptitude for music. His mother played guitar, and she felt that it was important for all of her children to learn how to play a musical instrument. Lamar Hunt Jr. took music lessons as a child, learning to play the flute and a bit of piano. By the time he was in fourth grade he could read music well on his own. His early musical influences included seeing the Beatles live in concert twice, once in Dallas and once in Kansas City. While in high school, he studied with a musician from the Dallas Symphony and fell in love with classical music, a passion that has followed him throughout his life.
Education
Lamar Hunt Jr. attended private school at St. Mark's School of Texas, an all-boys school located in what was then North Dallas, from grades three through 12. He would later recall that many of his closest and most lasting friendships were made during those 10 years. During his tenure at St. Mark's, Lamar Hunt Jr. played football, basketball, track, and tennis. He was elected to the student council on several occasions and also worked with the St. Mark's charity event known as the "Can-Paign," which collected canned goods for organizations that could distribute them to those who were in need.
Lamar Hunt Jr.'s interest in music continued throughout his time at St. Mark's, where he played the flute as a member of the band and orchestra. After graduating from high school, Lamar Hunt Jr. auditioned for five different colleges that were known for their music programs, ultimately choosing the University of Cincinnati College-Conservatory of Music (UCCCM) because the institution emphasized academic courses such as English, philosophy, and psychology in addition to music.
Lamar Hunt Jr. attended UCCCM from 1975 until 1979. He would later reflect upon what a great overall education he received during his time there, remembering fondly his teachers of music theory, music history, and English, among others, as well as the camaraderie that developed among his classmates and peer musicians. During his time at UCCCM, Lamar Hunt Jr. performed in a number of different types of ensembles and continued to refine his musical talents while also pursuing his interests in other academic pursuits.
Years later, Lamar Hunt Jr. would return to school as a graduate student at Dallas Baptist University from 2001 through 2003, where he studied cognitive-behavioral therapy and received a Master of Arts degree in Counseling in May of 2003.

Music Career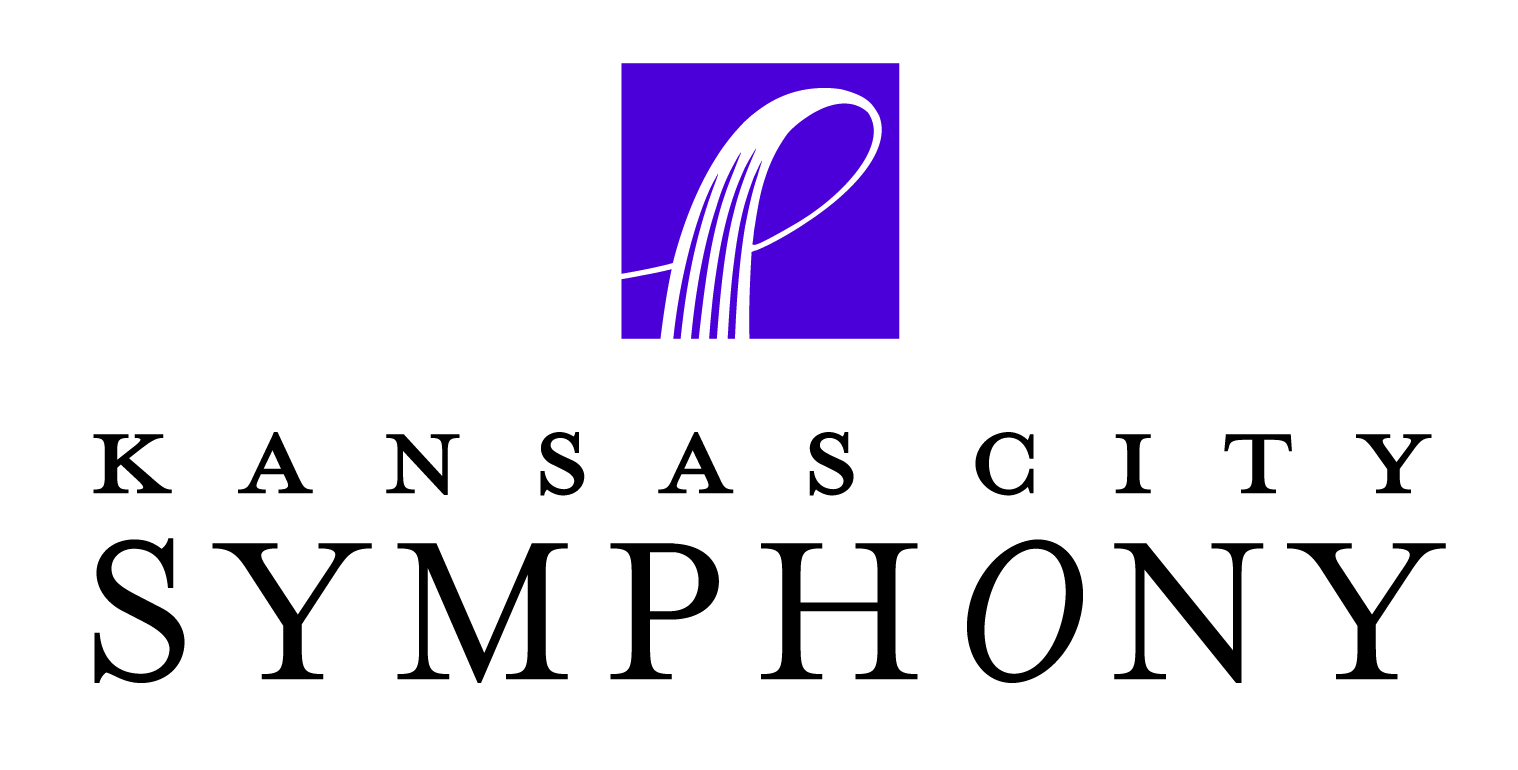 After graduating from the University of Cincinnati College-Conservatory of Music in 1979, Lamar Hunt Jr. auditioned for the Kansas City Symphony. His early career ambitions included playing in a major orchestra or other symphonic organization, as well as chamber music, and he had already auditioned with several other groups before approaching the Kansas City Symphony. At the time, he was living in Pittsburgh, Pennsylvania, and the music director of the Kansas City Symphony initially informed him that they were considering another candidate for the position. Lamar Hunt Jr. was about to pack up and move back to Dallas, Texas to work in the family business when he received a call offering him the position of second flute in the orchestra.
In addition to performing with the Kansas City Symphony for the next nine seasons, Lamar Hunt Jr. taught flute at the University of Missouri–Kansas City (UMKC), as well as private flute lessons both in his home and at the Music-Arts Institute of Independence, Missouri.
Along with several other musicians and members of the orchestra, Lamar Hunt Jr. helped to start Summerfest, a chamber music series that recently celebrated its 25th season. Summerfest still puts on concerts to this day at St. Mary's Episcopal Church as well as at UMKC. During the summers, he worked in the promotions department for the Kansas City Chiefs.
Lamar Hunt Jr. looks back on his time spent with the Kansas City Symphony fondly, recalling friends that he made during that time and personal and artistic accomplishments, including performing Bach's Brandenburg Concerto No. 4 at the Nelson-Atkins Museum of Art to a standing-room-only crowd and a collaboration between the orchestra and the King Singers that was recorded and shown nationally on most PBS stations.
Under the leadership of Bill McGlaughlin, the symphony recorded Copland's Symphony No. 3 at the Scottish Rite Temple, and Lamar Hunt Jr. also recorded an album of Bach's flute sonatas. He also recalls challenges, such as playing flute for Daphnis and Chloe by Maurice Ravel and seasons spent performing at an alternative venue while the Lyric Opera concert hall was undergoing repairs. Perhaps more than anything else, he recalls the "collegiality" between the board, management, and musicians of the Kansas City Symphony, which he calls "one of the great success stories in American Orchestra history."
Lamar Hunt Jr.'s work with the Kansas City Symphony helped to prepare him for his later career as a businessman and entrepreneur, teaching him how to work closely with others, solve conflicts, and grow together. "Business is really about the same things," he says of his time with the symphony, "setting goals and working through obstacles and disagreements to arrive at a point that benefits the entire organization." Lamar Hunt Jr. credits a quote from Rick Warren's book The Purpose Driven Life as a major influence on his personal and professional outlook. The book opens with the words, "It is not about you." For a man who has achieved so much, Lamar Hunt Jr. seems to always work to further align his life goals with promoting human dignity and helping others.
Today, Lamar Hunt Jr. continues to support music in the Kansas City community and attends concerts by the Kansas City Symphony once a month whenever he can, while also seeking out concerts to attend when he and his family travel. Over the years, he has been to concerts in places as far afield as London, Paris, and Chicago. His love of music has been a constant throughout his life, and he believes that the study of classical music has taught him valuable lessons about the harmony and complexity of business endeavors. "In a symphony, there is a lot going on, but the whole of it must be something you can follow and make sense of," he says. "Business is no different, as the many moving parts of business must all be in sync with each other."
Professional Career
 The Hunt family has a rich and detailed history in oil and petroleum, philanthropy, real estate, charitable efforts, faith-based education, and, of course, sports. Being born into such a family, it might seem difficult to make your mark, but Lamar Hunt Jr. has found his own niches in which to contribute and thrive. As he puts it,
"Part of what you have to do in such a setting is find your passion and live out your dreams. Not selfish ones or ones that isolate you from family or community, but ones that recognize that with so many blessings comes great responsibility."
Friends and associates have long called Lamar Hunt Jr. a peacemaker, so it was only natural that he would find ways of looking at the bigger picture and synthesizing courses of action. As a founder of Loretto Companies, Lamar Hunt Jr. was inspired by a Christian worldview that sees money as a tool to benefit others. When asked about the founding of Loretto Companies, Lamar Hunt Jr. summed up his mission with a quote from St. John Chrysostom on the Christian uses of wealth. "When a prosperous person sincerely wishes to help the poor," the quote says, in part, "God will quickly show the best way."
From these humble seeds, Loretto Companies have grown into four distinct ventures, all dedicated to serving the Kansas City community in various ways. Loretto Commercial works to develop commercial projects that thrive and are sustainable, in order to add to the quality of life in Kansas City. Loretto Sports Ventures is closely tied to the Kansas City Mavericks hockey team, with a current overall goal of growing the game of ice hockey in Kansas City and engaging more young people to pick up the sport. One of the goals of Loretto Sports Ventures is to help make Kansas City a destination for ice hockey among travel teams across the Midwest while also bringing the highest level of youth hockey to the marketplace.
Loretto Properties is a commercial and residential real estate development company serving the Kansas City Metro Area, dedicated to building projects of all types without leaving behind those communities where the citizens are most vulnerable.
Finally, the Loretto Foundation helps to build strong families and encourage spiritual growth by focusing on schools and other organizations. One of the many initiatives that the Loretto Foundation supports is Community Housing of Wyandotte County, which works to help people obtain affordable housing in a community where they might want to raise their families. Lamar Hunt Jr.'s dedication to music isn't left out of the mix, either, as the Loretto Foundation also contributes to the Bluegrass Heritage Foundation, supporting the rich part that Bluegrass music plays in American culture.
The Loretto Companies were named for the staircase at Loretto Chapel in Santa Fe, New Mexico. The story goes that when the Sisters of Loretto finished the chapel, they realized that there was no good way to access the choir loft. The answer to their prayers came when a visiting gentleman offered to engineer and build a staircase for the sisters, then left without receiving any payment. What he left behind was an architectural marvel that is still visited today. Like that visiting architect, the mission of the Loretto Companies is not recognition or recompense but to help others for the sake of helping them.
The Loretto Companies are only a few of the business ventures of which Lamar Hunt Jr. has been a part over the years. Growing up around the various Hunt family businesses, entrepreneurship and real estate were always considerations. Lamar Hunt Jr. turned his first home into a rental property after he moved to another house and has since reflected that, though he was perhaps a bit naïve about the world at that time, it worked out because he was able to take a long-term view. That, along with patience and timing, is what real estate is all about, according to Lamar Hunt Jr.
Over the years, Lamar Hunt Jr. has been asked to speak to a variety of groups within the business community—not to mention students who might want to learn from the experience that he has gathered. Some recent highlights include speaking to the Overland Park Chamber of Commerce about leadership. In order to make his talks stand out, Lamar Hunt Jr. tries to interweave them with personal anecdotes. "Sometimes you have to say no gracefully and also take a stand when needs be," Lamar Hunt Jr. says of leadership, entrepreneurship, and life in general. "Sometimes that goes against my nature as a peacemaker."
Lamar Hunt Jr. cites his father as one inspiration on his approach to business. "My father taught us to think of others first and put ourselves last," Lamar Hunt Jr. says. The senior Lamar Hunt, who was born in 1932, was himself the son of the famed oil tycoon H.L. Hunt, who is rumored to have been the inspiration for the character J.R. Ewing on the television show Dallas. As a businessman, Lamar Hunt made his mark as a promoter of sports throughout the United States. He was a founder of the American Football League (AFL), not to mention Major League Soccer (MLS) and World Championship Tennis. Football fans and residents of Kansas City may know him best as the founder and longtime owner of the Kansas City Chiefs football team, as well as the man who coined the term "Super Bowl."
Sports Teams
Thanks to his father's many contributions to the field, the Hunt family name is forever associated with the world of sports. In addition to founding and owning the Kansas City Chiefs, Lamar Hunt also founded the Kansas City Wizards soccer team and owned two other MLS teams, FC Dallas and the Columbus Crew at the time of his death in December of 2006. He has been inducted into the Pro Football Hall of Fame, the National Soccer Hall of Fame, and the International Tennis Hall of Fame. The oldest ongoing soccer tournament in the United States, the U.S. Open Cup, which was founded in 1914, was renamed the Lamar Hunt U.S. Open Cup in 1999 to honor his many contributions to the sport of soccer in the United States.
While that may seem like a daunting legacy, several of Lamar Hunt's children have also made their own mark on the world of professional sports. Clark Hunt, born in 1965, now serves as the chairman and CEO of the Kansas City Chiefs, as well as overseeing the operations of FC Dallas as chairman of Hunt Sports Group. Along with his father, Clark Hunt was one of the driving forces behind the founding of Major League Soccer.
Lamar Hunt Jr. has chosen to strike out on his own in the sports world by founding the Missouri Mavericks ice hockey team, which will become the Kansas City Mavericks in June of 2017. With the help of 14 other employees at the Mavericks, Lamar Hunt Jr. has stated that he is very proud of the team and their mission statement, "Professional Hockey with a Family First Attitude!"
In addition to founding and managing the Mavericks, Lamar Hunt Jr.  benefits from being part of the founding family of the Kansas City Chiefs. As he puts it, "There is no way to tell how much the legacy of my father's inspiration and perspiration will ever mean to my siblings or me." For Lamar Hunt Jr., the Chiefs, in part, provide him with a platform to help "go about and do good." When asked what it feels like to be a part of this legacy, Lamar Hunt Jr. replied, "Sometimes I think I was born on third base and stole home plate. That is how remarkable the gift that has been placed in our hands feels. It is an amazing contribution to our lives, and it comes with a serious responsibility."
Along with his siblings, Lamar Hunt Jr. exercises part of that responsibility by serving on the advisory board of the Kansas City Chiefs. While that includes oversight of the operations of the team, including season ticket sales, suite sales, and sponsorship sales on a local level, it also means staying abreast of NFL initiatives such as their ongoing campaign to bring awareness to the problem of domestic violence. The Kansas City Chiefs are only a part of the legacy left behind by Hunt Sr.; however, and Lamar Hunt Jr. also works with the Hunt Family Foundation to get involved with and give back to the community in ways both big and small. The Foundation has teamed up with Tyson Chicken and Harvesters to help address hunger in the community and also works with City Year, a mentoring program for at-risk kids.
When asked about his relationship with Major League Soccer and FC Dallas, the team that formerly belonged to his father, Lamar Hunt Jr. describes himself as "just a fan," though he says that he goes to games whenever he can and feels a strong emotional connection to the team. In 2014, he got the opportunity to accompany the FC Dallas team for two weeks of preseason training in Abu Dhabi, Dubai, and Qatar, which he described as a "special and memorable life experience."
Board Memberships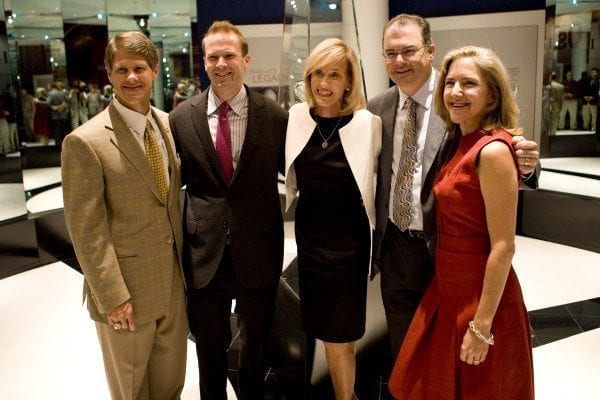 Besides his direct contributions to the Loretto Companies, the Mavericks ice hockey team, the Hunt Family Foundation, and other businesses and organizations, Lamar Hunt Jr. also commits time to serving on a number of different advisory boards as another way to lend a hand and give back to the communities that have meant so much to him. Over the years, Lamar Hunt Jr. has served on school boards, the advisory board for the Catholic Radio Network, and the board for Hunt Midwest Enterprises, to name a few.
"I think I have been drawn to serve on school boards because I was privileged to receive the benefits of a fine education," Lamar Hunt Jr. says, adding that his work on school boards both in Dallas and in Kansas City has been shaped by the desire to ensure that education is more than rote memorization but is guided by core values and principles. He wants to help schools produce young people who are not merely smart and successful but also "good and wise."
The Catholic Radio Network was founded by the O'Laughlin family in 2004, and since then it has grown to include 17 stations all over Kansas, Missouri, and Colorado, not to mention a new central location just north of the Missouri River in Kansas City, Missouri featuring state-of-the-art equipment. Lamar Hunt Jr. serves on the advisory board for the Catholic Radio Network, helping the network expand and grow.
Hunt Midwest Enterprises is part of the legacy left behind by Lamar Hunt's desire to invest in and give back to the Kansas City community, thanks to the success of the Kansas City Chiefs. Lamar Hunt Jr. says that he sees his role as being "a steward of this heritage." Hunt Midwest is involved in projects that match its core values of quality, integrity, safety, and service. As part of the board, Lamar Hunt Jr. evaluates the various projects presented to him by Hunt Midwest's management team and helps to develop the vision that the foundation follows day in and day out.

Counseling Career
In 2001, Lamar Hunt Jr. returned to school, this time as a graduate student studying cognitive-behavioral therapy and attachment theory and family systems at Dallas Baptist University (DBU), where he received his Masters of Arts in Counseling in 2003. He was drawn to DBU because it offered a program that presented a Christian worldview of psychology and the dignity of the human person. After that he began a varied and challenging career as a Licensed Professional Counselor (LPC), working frequently with troubled teens, the homeless, and individuals struggling with substance abuse in both a hospital as well as a residential setting, not to mention working at Lansing Correctional Facility. Lamar Hunt Jr. also worked with couples and individuals dealing with histories of trauma and abuse as well as marital discord.
For Lamar Hunt Jr., the decision to become a Licensed Professional Counselor was motivated by the same drive that made him want to be a doctor at an early age and the desire to help people and to give back that has informed so much of his work through the years. He found an interest in studying psychology during his undergraduate days at University of Cincinnati College-Conservatory of Music, and he also cites his own family experiences growing up as a motivation for his career as a counselor. "There is no perfect family," he says, "but I guess I wanted to understand the dynamic of our family a little better and help others with their family challenges." He was also inspired by the writing of well-known marriage counselor Harville Hendrix, who was married to Lamar Hunt Jr.'s aunt, Helen LaKelly Hunt, as well as the work of marriage therapists John and Julie Gottman.
He would later say that he felt he often learned more from the people he worked with than they learned from him, and he found that understanding was key to his career as a counselor. "I think I learned above all that everyone is struggling with something, and it means something to him or her," he said. He identifies one of the primary goals of counseling as providing an environment for safe and insightful conversation, along with helping to set realistic achievable goals and supporting the individual throughout the process.
His work with at-risk teens, the homeless, and those with substance abuse problems helped Lamar Hunt Jr. to see the world from another person's perspective, a change that, he says, has helped him throughout the rest of his life, as well. He has since said that his time as an LPC has benefitted his career as a business professional by teaching him to be more patient in business negotiations and never to underestimate how much a seemingly small thing might mean to someone.
In June of 2015, Lamar Hunt Jr. was asked to speak to the Theology of the Body Evangelization Team (TOBET). Inspired by a series of Wednesday audiences delivered by Pope John Paul II between 1978 and 1984, TOBET was founded in 2001 as a way to help share this message of hope and healing to people all over the world. Lamar Hunt Jr.'s 2015 presentation to TOBET was on attachment theory and tied together a number of subjects, ranging from Jesus' appearance to the Disciples in John 20:19-23 to the life of Frederick II, who established a completely secular government in the Middle Ages and also performed "language deprivation experiments" on young infants. Lamar Hunt Jr. was able to unite all these anecdotes with a modern understanding of attachment theory and the importance of family.
The far-ranging talk traced the theory of attachment from one of its first proponents, John Bowlby, who was born in 1907 and died in 1990, through our contemporary understanding, studying the bonds formed between infants and their caregivers and the role that those bonds play in creating an "internal working model" of security, comfort, and protection, which acts as a vital part of an individual's personality and a guide that informs their future relationships. The presentation went on to identify and describe a number of different approaches to attachment and relationships that often manifest partly as a result of early childhood experiences. Those whose caregivers were avoidant often had difficulty looking to others for comfort when they got older, while those whose caregivers were ambivalent or gave mixed responses often became "people pleasers" and perfectionists filled with doubts about themselves, their relationships, and their own spirituality.
Lamar Hunt Jr.'s presentation to TOBET also discussed "soul wounds," which could be inflicted if caregivers were distant either emotionally or physically, absent during a crucial developmental phase, smothering, or insensitive. Along with a handout on "parenting styles," Lamar Hunt Jr. discussed seeing into "emotional storms" to find out what may be going on inside, as well as how attachment theory and early development affects relationship disputes, unresolved grief, loneliness, negative thinking, and more, not to mention the important role that Christianity plays in his worldview, his own life, and his work as an LPC.
Faith and Charities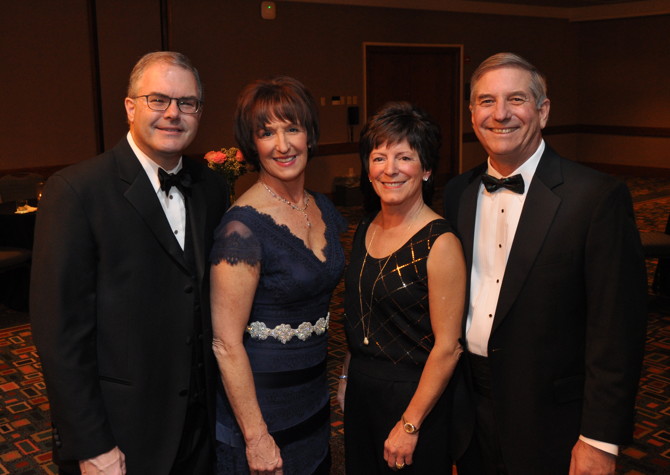 As a man of great faith, Lamar Hunt Jr. has been involved in the church throughout his life and sees his faith as something that continues to grow and unfold. From being "forced" to go to Sunday school by his mother to working with the Catholic Radio Network and presenting before the Theology of the Body Evangelization Team, Lamar Hunt Jr.'s faith has informed every aspect of his life and his work, from music to business and beyond. He says that he is thankful even for those things in his life that didn't work out the way he hoped, stating, "Failure has taught me more than success."
Throughout his life, Lamar Hunt Jr. has worked to try to see all of his interactions through the lens of the dignity of the human person, whether that was a business transaction or as part of his work as a counselor. "To violate or exploit this intrinsic dignity is a grave offense to God and my neighbor," Lamar Hunt Jr. says, citing his faith's role in helping him to remember that every business deal should always be fair to both sides of the transaction and that one-sided deals create animosity and hard feelings that are bad for individuals and bad for business.
"Faith asks us to step out of our comfort zone and do things we might not normally even consider," Lamar Hunt Jr. says when asked about the time and energy that he has committed to faith-based charities and counseling troubled teens, the homeless, and those recovering from addiction.
"It is very easy to seek a life of comfort and ease and not ever deal with conflicts or situations that make us feel uncomfortable. Faith is not only a leap, but also an awareness that life is gritty and challenging. Working with those whose lives are disrupted or even somewhat broken is an act of loving your neighbor without looking for accolades."
In 1998 and 1999, Lamar Hunt Jr. served as the principal of a small, private Catholic school in Irving, Texas. Over the years, he has remained active in a variety of faith-based charities besides those offered through the Loretto Companies, including his continuing contributions to the Catholic Radio Network, especially during their Radio-thons, and his work with the Catholic Charities of Northeast Kansas, where he and his wife, Rita, are supporters of the Annual Snow Ball.
He also volunteers with the Archbishop's Case Review Task Force, which examines the major needs in the Archdiocese of Kansas City in Kansas in order to come up with approaches and fundraising solutions that can help meet those needs. Recently, the Archbishop's Case Review Task Force used a private appeal campaign to raise $14 million for various projects in the Kansas City area.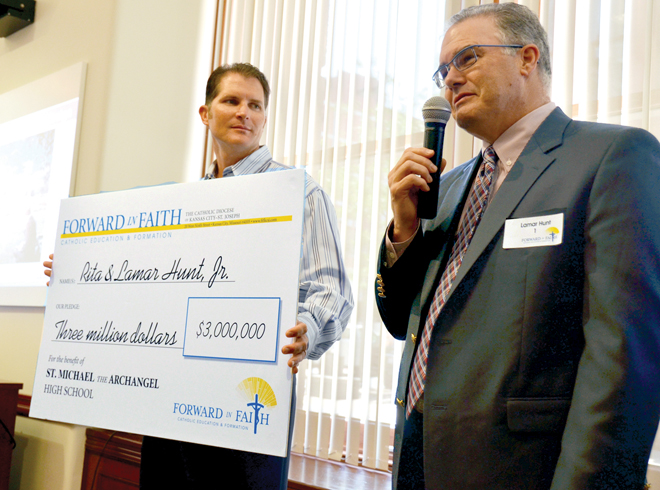 Lamar Hunt Jr. also gives his time, resources, and support to charities, organizations, and programs such as the Bright Futures Fund, which helps provide scholarships for students in need to attend Catholic schools throughout the Diocese of Kansas City-St. Joseph without a financial barrier. The Bright Futures Fund helps students to discover their potential, build a foundation of social justice, and develop a personal relationship with Jesus Christ. The fund also helps build a community where families feel safe and welcome and schools that engage both students and their parents in their educational journey.
He has also participated in Read Across America, a program in which adults simply give up a part of their day to read to children at schools. Lamar Hunt Jr. participated in both Independence, Missouri and Columbus, Ohio and found the experience to be very moving. "Reading is so fundamental and important that any adult can be a role model for children in this critical life skill," he says. "I was told that, as a male, reading to students had a particularly great impact because so often fathers do not do this with their children."
Marriage and Children
Lamar Hunt Jr. is a dedicated family man who enjoys spending time with his wife, children, stepchildren, and grandchildren. He and his wife, Rita, met in 2001 at the 40th birthday party of Catholic priest Father Bill McEvoy in Kansas City. Rita has a degree in social work from Kansas State University and has worked as a counselor for medical students at UMKC. Today, she is Lamar Hunt Jr.'s partner in most of his charitable decisions and many of his other ventures.
Lamar Hunt Jr. enjoys spending time with his children and grandchildren whenever he can, including attending school events such as sports events, dance recitals, and school plays, not to mention going swimming in summer months and having get-togethers at Chiefs and Mavericks games.
"Recognizing our own imperfections should help us to deal with the defects of others in a charitable way"
The importance of family to Lamar Hunt Jr. and his work can perhaps be best summed up by a quote from Pope Francis in which he says, "There is no perfect family," going on to focus on the importance of forgiveness in a healthy family life. "Recognizing our own imperfections should help us to deal with the defects of others in a charitable way," Lamar Hunt Jr. says. His charitable organizations and his work as a counselor have both focused on the importance of the family unit to society and on helping marriages to survive and thrive. "When marriage and family life is sound," Lamar Hunt Jr. says, "then society flourishes."
Philosophical and Political Views
 Lamar Hunt Jr.'s philosophical and political views are rooted heavily in his faith, education, background, and experience. Keenly aware of the position and legacy into which he was born, he says that he is heavily inspired by a quote from St. John Chrysostom, which hangs prominently in his office and reads, in part, "Thus while a person training to be a carpenter must learn how to control a hammer, a saw, a chisel, the one training to serve the poor must learn to control the mind, heart, and soul."
"Thus while a person training to be a carpenter must learn how to control a hammer, a saw, a chisel, the one training to serve the poor must learn to control the mind, heart, and soul.
Lamar Hunt Jr. says that he learned a lot about leadership from his father, who taught him to listen to all points of view before making big or significant decisions. "One of the main lessons I learned from my father is that leadership is more quiet than vocal," Lamar Hunt Jr. says. For himself, he says that he has found leadership to be a balance between knowing when to challenge people and when to support them. He also draws inspiration from Jesus after the Resurrection, when he sent the Disciples into all of the nations but told them that they would not be left without help in the form of the Holy Spirit.
For Lamar Hunt Jr., a man born with many opportunities and many responsibilities, success may be most readily defined by Jesus asking, "What does it profit a man to gain the entire world, yet lose his immortal soul?" Lamar Hunt Jr. defines his own personal success by whether or not he is helping others in a meaningful way, doing good on behalf of others, respecting their human dignity, and challenging them to become the very best versions of themselves. He hopes "that what I invest my time, talent, and treasure into is going to help others find true joy."
"Everyone has many opportunities to make a difference in someone's life," Lamar Hunt Jr. says. "No man or woman is an island." He points out that some people are more adept at giving counsel or helping in other ways, but that the simple corporeal works of mercy such as feeding the hungry or sheltering the homeless are something that anyone can participate in. He sees teaching and administration as spiritual gifts that can be used to help those in need. "They key is the first principle of knowing yourself and your limitations," he says. "No one can be all things to all people except God."
 The Future
 On the topic of what the future holds, Lamar Hunt Jr. has stated that time has become very precious to him as he grows older. While he looks forward to continuing to put his resources to work in meaningful ways such as building upon Catholic schools in the inner city and perhaps helping to develop a faith-based vocational program, he also hopes to spend more time with his family, including traveling with his wife to visit their children and grandchildren. "When I reflect on my father's last years, I would say that he would regret not spending more time with his family," Lamar Hunt Jr. says. Still, his main goal for the future is to use the resources that he has been blessed with to continue to impact the lives of others. "After all," he says, "to whom much is given, much is expected."